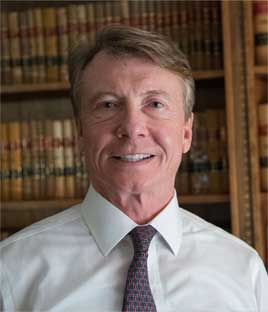 Location: Winston-Salem, North Carolina
Phone: 336-723-4311
Fax: 336-759-0965
Background:
Born and raised in Winston-Salem, North Carolina, Mr. Roemer earned his J.D. degree from Wake Forest University School of Law where he received the Faris Award and served as an editor of the Wake Forest Law Review.  He obtained his M.B.A. degree from the Babcock Graduate School of Management of Wake Forest University after completing his undergraduate B.A. degree at Washington & Lee University.  From 1990 to 1991, Mr. Roemer served as a law clerk to the Honorable Louis B. Meyer of the North Carolina Supreme Court.  He is a past president of the Forsyth County Young Lawyers Association and has served on the Executive Committee of the Forsyth County Bar Association.  Prior to entering law school, Mr. Roemer held various business positions at R.J. Reynolds Tobacco Company, Lowe's Companies, Inc. and Pacific Southwest Airlines.
You can read Mr. Roemer's regulation reports and legal columns in "Tobacco Business" magazine to stay current on the legal issues impacting the tobacco industry.